Naval records indicate a player on the Green was a William Mackereth , born in Ulverston in 1780 who later fought on HMS Naiad, a frigate at the Battle of Trafalgar.
Our bowling Green can again be seen on the map below of 1852 (Highlighted Green) behind the Kings Head Public House. Another bowling green was based on what is now New Market Street, and the Indoor Market (Highlighted Blue).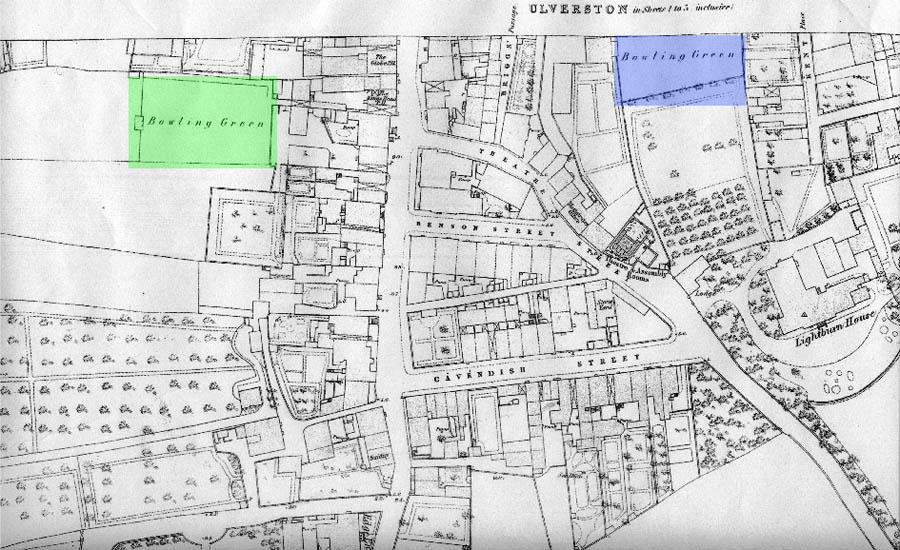 If anyone has any more information about the history of Bowling in Ulverston, and in particular of our Green behind the Kings Head, do please get in touch.